Partner Center
Find a Broker
Nope, this ain't an episode of Stranger Things and you're not stuck in the Upside Down… The Donald has been officially sworn in as the 45th President of the United States, and his inaugural address contains some clues on what's in store for the markets. Here are some forex-related takeaways from his speech.
1. Grim assessment of U.S. economy
Never mind the rebound from the financial crisis, the solid pickup in inflation, or the fact that the U.S. is approaching full employment. All that ain't good enough for the Donald. President Trump started off by painting a Gotham City-like picture of the U.S. economy entitled "American Carnage" and blaming Washington for failing to protect the American people.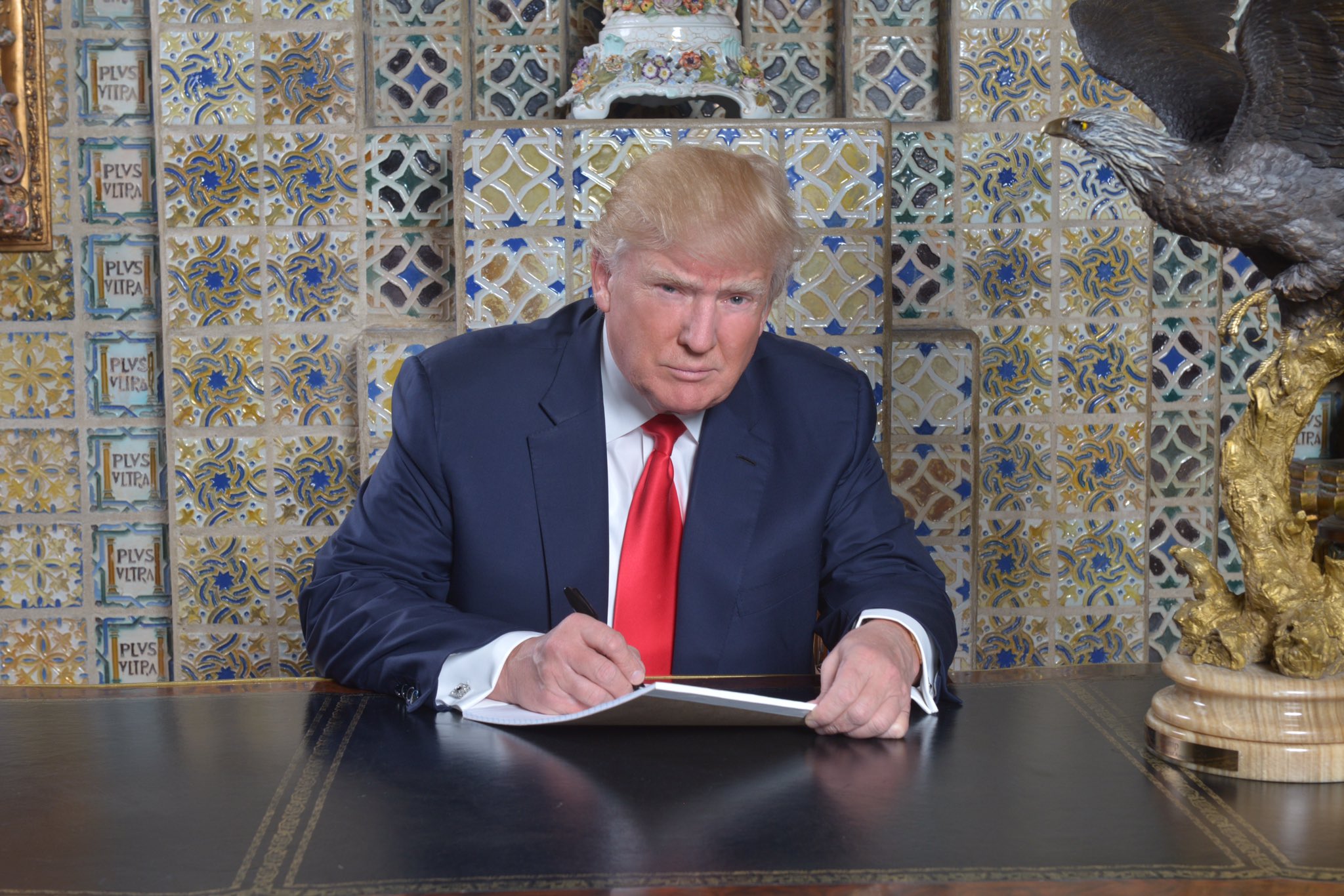 "We've made other countries rich while the wealth, strength, and confidence of our country has disappeared over the horizon. One by one, the factories shuttered and left our shores, with not even a thought about the millions upon millions of American workers left behind. The wealth of our middle class has been ripped from their homes and then redistributed across the entire world," Trump stated.
In saying so, Trump could be gearing up to throw a curve ball into the Fed's monetary policy approach with several changes that could make the economic story a tad more complicated. By the looks of it, Trump isn't impressed by the latest growth and employment figures, claiming to have a "bold plan" that would create 25 million jobs over the next decade and return to 4% annual GDP growth.
Now this plan focuses mainly on tax reform by pledging to lower rates for Americans in every tax bracket, simplifying the tax code, and reducing the corporate tax. This suggests that Yellen and her fellow policymakers might need to make good on their tightening time line or even consider penciling in more rate hikes in order to keep the economy from overheating.
2. Protectionism and "America First"
Next, Trump moved on to the rah-rah-rah portion of his inauguration speech by unveiling his new vision for the country aka "America First."
"Every decision on trade, on taxes, on immigration, on foreign affairs, will be made to benefit American workers and American families. We must protect our borders from the ravages of other countries making our products, stealing our companies, and destroying our jobs. Protection will lead to great prosperity and strength."
"We will build new roads, and highways, and bridges, and airports, and tunnels, and railways all across our wonderful nation. We will get our people off of welfare and back to work – rebuilding our country with American hands and American labor. We will follow two simple rules: Buy American and hire American."
This basically underscores the President's plans to scrap or renegotiate trade deals, enact immigration reform, and reinforce the military. As such, it also put foreign governments and investors on edge, wary of potential job losses, lower export revenues, and a potential trade war.
3. Trade war concerns
With that, it's no surprise that market watchers have been buzzing about trade repercussions, as the inaugural address turned the spotlight back on Trump's plans to withdraw the U.S. from the Trans-Pacific Partnership and renegotiate NAFTA.
This is a huge deal because, under the NAFTA or North American Free Trade Agreement, the U.S. made a pinky promise with its two largest export markets, Mexico and Canada, to eliminate almost all tariffs in sending goods among the three of them. This was signed into law by former President Bill Clinton in 1994, paving the way for the seamless flow of goods across the borders. Canada ships 75% of its exports to the U.S. while approximately $1.4 billion worth of goods crosses the U.S.-Mexico border daily.
Because of that, the Loonie could be on shaky footing as Canada stands to lose its largest customer and supplier of goods. And then, of course, there's the Mexican peso that already took a lot of hits with all that talk about building a wall (and paying for it!). If Trump decides to scrap the NAFTA completely, it could do a lot of damage for American companies that do business overseas and likely lead to higher taxes and tariffs for these firms if other countries retaliate.
4. Market confidence still shaky
Judging by the dollar's behavior before, during, and after the event, it seems as though bulls aren't completely sold on the new administration's goals just yet. Contrary to the post-election market rally, the Greenback actually shed some ground as Trump wasn't as diplomatic or presidential as many had hoped.
As Pip Diddy mentioned in his weekly recap, Trump's decision to adopt a populist tone instead of delivering a pro-growth speech dampened U.S. bond yields. U.S. equities managed to end the day slightly in the green but global markets were off to a wobbly start this week while gold spiked to a two-month high on risk-off vibes.
Moving forward, investors could continue to play it safe during Trump's first few days in office, taking their cues from any of his executive decisions, other speeches, "alternative facts" and of course his Twitter account. Did your trading bias on the U.S. dollar change after Trump's inauguration?