Partner Center
Find a Broker
Bitcoin celebrated its anniversary of hitting all-time highs by spending most of the week in the green. Is the Santa Claus rally also in crypto town?
First up, check out this snapshot of how bitcoin and its buddies have fared in the past seven days as of December 21, 00:11 am GMT. Ka-ching ka-ching!
Is it too early to say that the crypto winter is officially over?
End of Bitcoin Cash war
Remember when Bitcoin Cash broke into factions that eventually ensued in a mining war for supremacy after the latest network upgrade? And how this may or may not (it did) spurred a selloff across the entire crypto market?
Well, it looks like the month-long battle is over as it appears Bitcoin ABC has emerged on top. Its hardcore fans like Roger Ver a.k.a Bitcoin Jesus point to "more hashrate, more exchanges, more wallets, more everything" on ABC versus nemesis Bitcoin SV.
Still, Bitcoin SV proponent Craig Wright argues that this may be a marathon and not a sprint, maintaining that in the end only one cryptocurrency will dominate the rest.
Nonetheless, it seems that market forces may have already decided or at least have moved on from this mess enough to look ahead to other industry developments.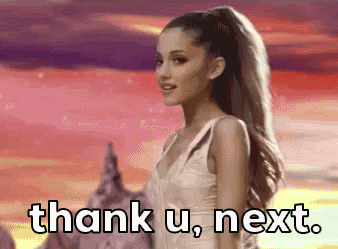 Positive bitcoin updates
Blame it on recency bias but it seems that the recent rebound off market lows has drawn attention towards more positive developments in the space.
For one, investors seem to be finding hope that Trump's new Chief of Staff, pro-bitcoin Mick Mulvaney, could be a voice in the administration supporting cryptocurrencies. After all, he did say in a "Bitcoin Demo Day" in 2014:
"My interest in it is to just try and make sure that government doesn't act too soon in such a fashion that curbs the potential for Bitcoin.

Because I see potential for Bitcoin as a medium of trade and as a transactional tool, and I'd hate to see the government make decisions early that sort of retard its growth."
Another factor that may have spurred bullish energy was the Coinbase announcement on offering crypto-to-crypto trading. Now this isn't exactly something new as the feature had been available on professional platforms, but product manager Anna Marie Clifton noted that this offering to retail traders was in response to user feedback.
With that, many expect volumes to pick up as clients no longer need to pay two trading fees in order to convert or trade one coin to another. According to Clifton, Coinbase will keep rolling out this feature to more countries and expects a large number of customers to have the functionality available.
Oh and on the subject of Coinbase, the exchange reportedly moved $5 billion worth of crypto to cold storage presumably to gear up for token expansion. Definitely something to keep an eye out for!
Some also point to news that Mark Dow, the former IMF economist who took a big short on bitcoin when it peaked last year, has closed out his entire position. Of course more bulls were quick to charge on indications that he may be seeing a market bottom already.
Even ex-Goldman Sachs partner Mike Novogratz has stated that he does not expect bitcoin price to fall much further, mentioning in an interview with Bloomberg:
"This is a mania built on something real. I am certain we will have a digital store of wealth. I think it will be Bitcoin."
Binance co-founder ChangPeng Zhao also pointed out that 2018 was just a "correction year" for bitcoin. In a note to clients, Galaxy Digital wrote:
"Short rallies are exactly what happens before a real rally ensues. This could set up a more sustained 'Buy the Dip' market as we look to the upcoming institutional launches to give this legs."
Institutional money kicking in?
More and more institutions keep warming up to bitcoin and blockchain tech now that it appears the crypto winter has thawed. Either that or the spotlight is just shining extra bright on these updates.
Bitcoin payment processor OpenNode completed a seed investment round thanks to $1.25 million from Tim Draper. No, not the guy from Mad Men. Tim Draper the founding partner of Draper Associates and Draper Fisher Jurvetson Capital, which is an early blockchain investor.
Meanwhile, PayPal co-founder Peter Thiel backed a $2.1 million seed round for crypto investment startup Layer1, which has also gotten funds from Digital Currency Group, institutional investor Jeffrey Tarrant, and more.
On the ethereum front, founder Vitalik Buterin has been doling out hundreds of thousands of dollars worth of ETH to projects in response to tweets. But if there's anyone who has really been making it rain this week, it's this dude.
On regulation
What's a week without the usual slew of regulatory updates? This time, the mood has been a bit more friendly as U.S. lawmakers have filed a bill to exclude digital assets from being defined as securities.
Reps. Warren Davidson (R) and Darren Soto (D) shared plans to create a special asset class to cover cryptocurrencies while still allowing financial watchdogs to regulate these more effectively. Called the "Token Taxonomy Act", this legislation also aims to clarify tax implications of buying, selling or using cryptocurrencies.
Just be warned, there is a considerable amount of risk in trading cryptocurrencies due to their inherent volatility and sensitivity to headlines. Be careful out there!