Partner Center
Find a Broker
Consolidation was the name of the game for bitcoin and its peers this week, but there were still a few good industry updates you should know about. Here's a quick roundup.
First up, here's a snapshot of how bitcoin and its buddies have fared in the past seven days as of October 26, 02:18 am GMT.
Tether burn
Tether was the stuff of headlines last week as its sharp selloff triggered a surge in bitcoin-buying, and the "stablecoin" stayed in the limelight when the company behind it tweeted:
Tether has just destroyed 500M USDt from the Tether treasury wallet with the following tx: https://t.co/HTG52LaRVh
For more information see the announcement here: https://t.co/McLTCGzmJi

— Tether (@Tether_to) October 24, 2018
Some speculate that this move could be something similar to forex intervention in which a central bank steps in the market to influence its currency's value. In this case, however, many believe that Bitfinex exchange was behind the burn that was likely an attempt to keep Tether pegged at 1:1 to the U.S. dollar.
Bitfinex's director of communications Kasper Rasmussen clarified that it "does not have anything to do with defending dollar parity" and denied that Tether is intentionally scaling back supply.
TBD if market watchers believe Bitfinex's explanation, but market data aggregator CoinMarketCap decided to exclude this exchange from their Tether volume calculations this week.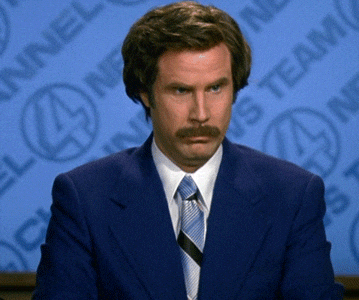 Meanwhile, U.S. cryptocurrency exchange Coinbase launched its own dollar-pegged USD Coin (USDC), which was developed alongside blockchain company Circle. Coinbase was also scored approval from the NYDFS to offer custody services for bitcoin, bitcoin cash, ethereum, ethereum classic, litecoin and XRP.
Ethereum delays hard fork
If you're wondering why ETH has been stuck in limbo, the Ethereum Foundation's decision to delay its hard fork to next year may be a factor.
Dubbed "Constantinople", this upgrade was on trial earlier this month and was due for implementation by the end of October to early November. However, after a meeting among developers, the team decided it was best to wait until January 2019 at the earliest.
ICE Bakkt bitcoin futures coming soon!
Onto more positive developments, word is that ICE Bakkt reportedly got the green light to roll out its bitcoin futures in the first week of November, a few weeks earlier than the initial date on December 12.
Bakkt is a platform for trading, storing and spending digital assets created by NYSE-parent company Intercontinental Exchange (ICE). Its latest official notice stated:
"Each futures contract calls for delivery of one bitcoin held in the Bakkt Digital Asset Warehouse, and will trade in U.S. dollar terms. One daily contract will be listed for trading each Exchange Business Day."
Now this isn't the first time bitcoin futures will be made available as CME and CBOE already launched theirs last year. What's keeping crypto fans on edge is that CME bitcoin futures were actually getting hate for causing the massive price decline last December as this exposed the cryptocurrency to short positioning.
Bitcoin ETF to follow, too?
Another factor keeping uncertainty in play among bitcoin HODL-ers is the SEC decision bitcoin ETF applications from SolidX and VanEck. Recall that the regulator already pushed back their decision date on these then even prolonged the comment period to give them more time to think.
So far, the SEC has published a memorandum on their latest meeting regarding bitcoin ETFs, briefing the newest commissioner Elad Roisman on the matter.
Some glimmer of hope was seen as the memorandum acknowledged that multiple CFTC-regulated bitcoin derivative markets now exist in U.S. exchanges as compared to 2017 when they rejected the ETF applications on the lack of "well-established, significant, regulated markets for futures."
Just be warned, there is a considerable amount of risk in trading cryptocurrencies due to their inherent volatility and sensitivity to headlines. Be careful out there!