Partner Center
Find a Broker
Staying updated on the ever-changing cryptocurrency market can be as tough as keeping up with the Kardashians. I've rounded up the latest set of news to keep y'all up to speed.
Here's a snapshot of how bitcoin and its buddies have fared in the past seven days as of September 14, 1:00 am GMT. Bitcoin is in the green… but just barely!
Bitcoin Tracker One suspension
Cryptocurrencies woke up on the wrong side of the bed this week, following a weekend announcement from the SEC to temporarily halt the trading of the Bitcoin Tracker One and Ether Tracker One exchange-traded notes.
According to the regulator's official notice, this decision was based on "confusion amongst market participants regarding these instruments." The SEC also noted that the suspension was in the public interest and in line with their mandate to ensure the protection of investors.
Now this doesn't bode well for the bitcoin ETF applications still waiting for their SEC ruling around the end of this month as the financial regulator would likely cite similar reasons for a rejection.
Buterin: Crypto 'ceiling in sight'
It ain't really shaping up for a good week when the co-founder of ethereum himself, Vitalik Buterin, says that the industry "is getting to a point where there's a ceiling in sight."
In an interview with Bloomberg, Buterin also mentioned:
"There isn't an opportunity for yet another 1,000-times growth in anything in the space anymore."
However, Buterin clarified on Twitter later in the week that he never said that there's no more room for growth.
What I *actually* said is that, because large portions of the population have already heard of crypto, further growth of crypto in any sense must come from *depth* (ie. actual usage), and not bringing in more attention

— Vitalik Non-giver of Ether (@VitalikButerin) September 12, 2018
Even so, ETH tumbled to fresh 2018 lows at $167.76 before pulling up mid-week.
Record market dominance for bitcoin
While most altcoins spent the week in the red, bitcoin was being touted as the "safe-haven" of the bunch as it managed to smash records with its rising market share.
By the middle of the week, bitcoin's market dominance stood at a whopping 56.9% – a level not tested since mid-December last year, which also happened to be right before price surged to its all-time highs around $20,000.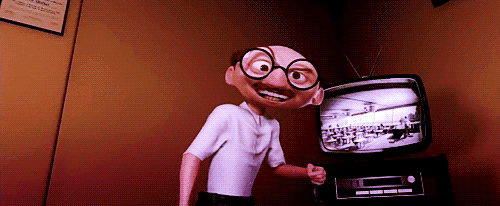 MS & Citigroup looking into crypto products?
Move over, Goldman Sachs! If you ain't pushing through with a bitcoin trading desk anytime soon, then other top financial firms might beat you to it.
Cryptocurrencies made quite the mid-week rebound when it was reported that banking giant
Morgan Stanley is planning on offering bitcoin swaps
to clients. Spies on the inside (a.k.a. people familiar with the matter) shared intel that the institution
" will deal in contracts that give investors synthetic exposure to the performance of Bitcoin" 
and charge a spread on each transaction.
Prior to this, there had already been rumors that Citigroup is also looking to dip its toes in the crypto space. Anonymous sources told Business Insider said that the financial institution is already developing a product (Codename: DAR – Digital Asset Receipt) that will give institutional investors access to cryptocurrencies without owning those assets directly.
WEF: Blockchain to add $1 trillion to world trade by 2028
Capping off a somewhat more positive end to the week (so far) is the report from the World Economic Forum projecting that digital ledger technology (DLT) could generate $1 trillion in new trade over the next ten years.
It even estimated that "30% or $1.1 trillion of new trade volume will result due to DLT removing barriers" and that "40% or $0.9 trillion of traditional will move to DLT for better service levels and lower fees."
Furthermore, the report suggested that governments should embrace DLT "as part of any relevant, forward-looking regulatory considerations, such as cross-border food imports," adding that "the laggards will become increasingly disadvantaged." Oooh, shade!
❗️Pssst. Have you seen the BabyPips.com Forums'
fresh new look
? It just got a makeover! You gotta see it. Plus, we're doing a crazy easy
giveaway
! 🎁