Partner Center
Find a Broker
Staying updated on the ever-changing cryptocurrency market can be as heart-stopping as episodes of Jack Ryan. I've rounded up the latest set of news to keep y'all up to speed.
Here's a snapshot of how bitcoin and its buddies have fared in the past seven days as of September, 12:30 am GMT.
Looks like upside barriers held and bearish pressure just won't let up! Here are some factors that came into play throughout the week, along with other noteworthy updates.
Bullish forecasts from Satis Group
Cryptocurrency traders started the week on a very positive note after upbeat forecasts from ICO research advisory firm Satis Group got plenty of coverage.
You see, their latest report projects that bitcoin price could hit nearly $33,000 by next year and over $96,000 after five years. That marks approximately 360% and 1,267% upside, respectively. Ka-ching, ka-ching!
To make things even sweeter for bitcoin bulls, Satis Group predicts that price could hit close to $144,000 in ten years. They're even waaay more bullish on Monero, estimating that it could moon to $39,584 in ten years for a jaw-dropping 38,391% return from current prices.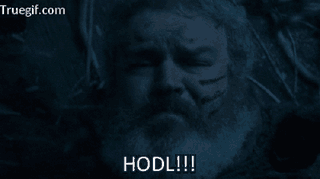 The forecasts weren't all rainbows and butterflies for cryptocurrencies, though, as Satis Group also predicts that Ripple could shed most of its value and drop to $0.01 in five years. They weren't too optimistic about utility-based tokens either.
GS to ditch bitcoin trading desk?
But just as FOMO was starting to set in, bitcoin gains were quickly erased in one fell swoop midweek when news broke out that Goldman Sachs would drop its plans to open a bitcoin trading desk anytime soon.
Recall that this hotshot financial institution aimed "to become the first large Wall Street firm to make markets in cryptocurrencies" by launching a digital asset trading desk by June 2018. Well, a few months have already passed since this target date before Goldman Sachs spokesperson Michael DuVally clarified:
"At this point, we have not reached a conclusion on the scope of our digital asset offering."
According to the report, execs in the firm concluded that several steps still need to be taken before a regulated bank can be allowed to trade cryptocurrencies.
Later on, during the TechCrunch Disrupt Conference in San Francisco, the company's CFO Martin Chavez dismissed the update as fake news.  He even shared that Goldman Sachs is working on a type of bitcoin derivative.
Rumors of Kraken security breach and layoffs
Adding further bearish pressure on bitcoin and its peers were rumors of security issues and a shutdown in some operations of Kraken, which is currently ranked top 11th in terms of global daily trade volumes.
These rumors surfaced from a Reddit post by user throwaway34032324 and followed by another from MysteriousPlankton seemingly confirming the news.
However, Kraken was quick to dismiss these, reiterating that the exchange remains secure and that it will not be closing down any facilities.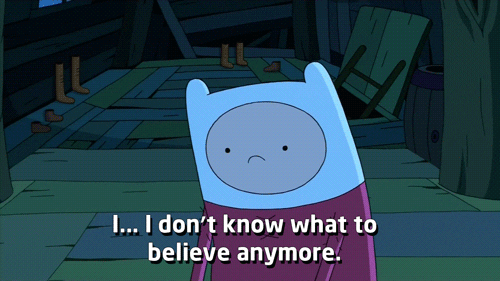 IBM unveils BWW
BWW stands for Blockchain World Wide, which is IBM's payment network project for cross-border transactions. Using the Stellar blockchain, the tech giant aims to facilitate settlements "in seconds, not days" while lowering costs as well.
This would involve the transacting parties to agree to use a stable coin, central bank digital currency or other digital asset to bridge fiat currencies. BWW will then simultaneously convert the digital asset to the second fiat currency to complete the transaction, with details recorded on an immutable blockchain for clearing.
Ethereum futures coming soon?
Word on Wall Street is that the CBOE is prepping to launch ethereum futures sometime within the year. Many worry, however, that this could wind up putting ethereum on the same trajectory as bitcoin's when its own futures were launched in late 2017.
Keep in mind that futures would allow investors to place bets on the price of the underlying asset without having to hold it, which opens it up to short interest and would actually allow traders to profit from a bearish bias.
In other ethereum news, Coinbase is said to be creating a cryptocurrency ETF (because bitcoin ETFs are sooo 2018…) with the help of BlackRock, which is a fund management giant with roughly $6 trillion in assets. No biggie.